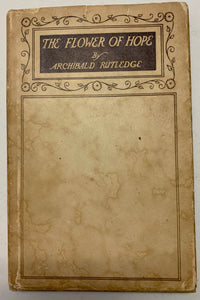 Sweet little book of poetry by Rutledge, who was the first poet laureate of South Carolina.
Very rare in the marketplace- a true collectible.

Hardcover. Light paper over light blue boards with black illustration, lettering to front cover. Title page not dated. Copyright page dated 1930. 30 pages. Good condition. Covers, pages clean. Pages toned. Binding intact but feels a little loose. SIGNED by the author on title page.