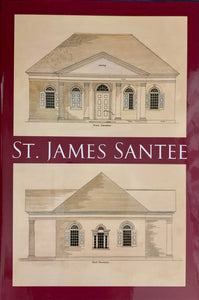 Published by the St. James Santee Brick Church Restoration Committee in 2003.
Arthur Manigault Wilcox relates the history of the Brick Church at Wambaw.  The book includes maps. photographs, and drawings of the church and of some members. 
A Chronology of the years 1696-2000, by Joseph K. Opperman, AIA is included, as is a Chronology of the years 1950- 2000, by Oran Baldwin, Senior Warden.
Hardbound