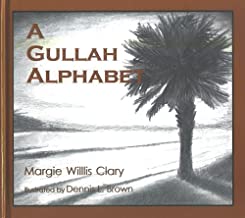 A celebration of the beautiful and melodious Gullah language The Gullah spoken in South Carolina extends from Georgetown onto the sea islands of Charleston and Beaufort and down to Hilton Head.
The Gullah used in this text is spoken on Johns Island and Wadmalaw Island. Joe Harold Middleton, a well-known Gullah storyteller, made Gullah come alive to all who knew him. His knowledge and presentation of the language through the telling of stories brought enjoyment to all. It was Joe who inspired this book. He died in February of 2007 while collaborating on this Gullah alphabet translation.
Stated first edition - first printing. Note the misspelled middle name of the author!