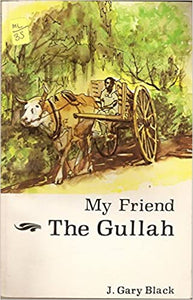 Most of the Africans who were brought to North America as slaves were prevented from passing down the culture of their native country. One exception is the Gullah culture, found in the coastal areas of South Carolina, Georgia and even parts of northern Florida. The author was a tax auditor who was required to visit the Gullah populations on the island areas in Beaufort county, South Carolina.
Over the years he travelled to the islands as part of his job and became known to the locals. The book is made up of short anecdotes and snippets of conversations that he had on his trips. The book is comprised of sketches and conversations are mostly light-hearted,  dealing with day-to-day events rather than serious social issues or historical subjects.
Used hard cover first edition, 1974. Dust cover torn, boards in very good condition. A collectible.