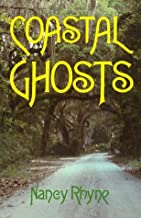 A guide to the sites of ghostly appearances and mysterious happenings along the coast from Wilmington, North Carolina, through South Carolina s fabled Low-country, to Savannah, Georgia. The twenty-five tales are arranged geographically.
Author Nancy Rhyne, an experienced tour guide and acclaimed storyteller, takes you on a ghostly tour through a part of the United States that she believes is richer in folklore and tales of strange happenings than any other.
The folklore of this region is heavily influenced by both the lavish lifestyle of the wealthy colonial rice plantation owners and the superstitions and customs brought from Africa by the slaves who cultivated the land.